News
Well done to all of our A Level and BTEC students on their fantastic results!
Posted on: August 10th - 2021
Many congratulations to all of our Year 13 students who received their A Level and BTEC results today. The students have worked extremely hard in the most challenging of circumstances over the last 18 months and they should feel very proud of what they have achieved. A big thank you as well to the staff and families who have supported their sons and daughters through these difficult times.
A special mention goes to Helena Dawson who achieved 3 A*s and an A, Anthony Arnatu, Saskia Carroll and Elina McGregor who all achieved 2 A*s and 2 As, Rebecca Aldred and Kiran Bridges who achieved 1 A* and 3 As, and Bella Evans, Harriet Goddard, Lily Howard, William Hudson, Chiara Leferla, Issy Proctor, Bliss Ross, Aria Sakhizada and Sofia Zain who all achieved 3 A*s.
We wish all of our students the very best for the future whether they are going on to university, or following other pathways.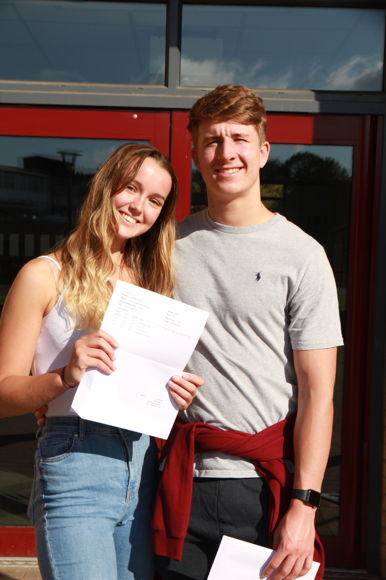 Elina McGregor and Liam Jones (Head Boy)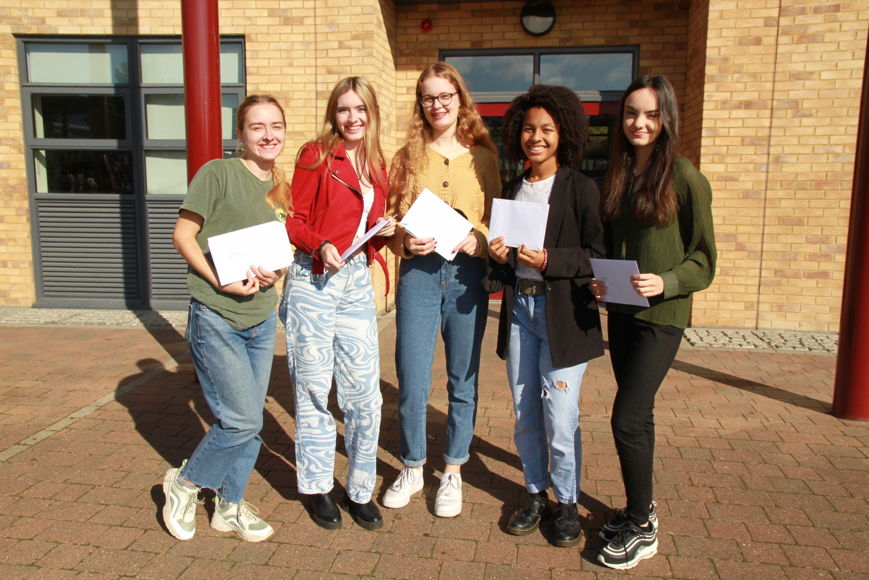 Saskia Carroll, Bella Evans, Rebecca Aldred, Chiara Laferla (Head Girl) and Melissa Crawford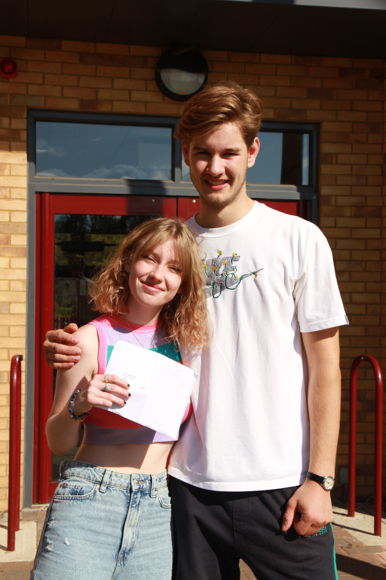 Lily Howard and Matthew Balmain